DISCOVER OUR SAVORY AND SWEET WAFFLES
With our waffle irons imported directly from Belgium, enjoy the authentic taste of the famous Brussels waffles while enjoying the warmth of our Montréal café or the coziness of your sofa. Crispy on the outside and soft on the inside, they can be topped with your favourite toppings or enjoyed plain with one of our wonderful OFLORE lemonades.
We are committed to bringing you our best products and finds. Fill up on local and tasty products by taking a seat at one of the tables in our dining room or on our terraces for a timeless moment.
Our platters are available in omnivore or vegan versions so that everyone can enjoy themselves.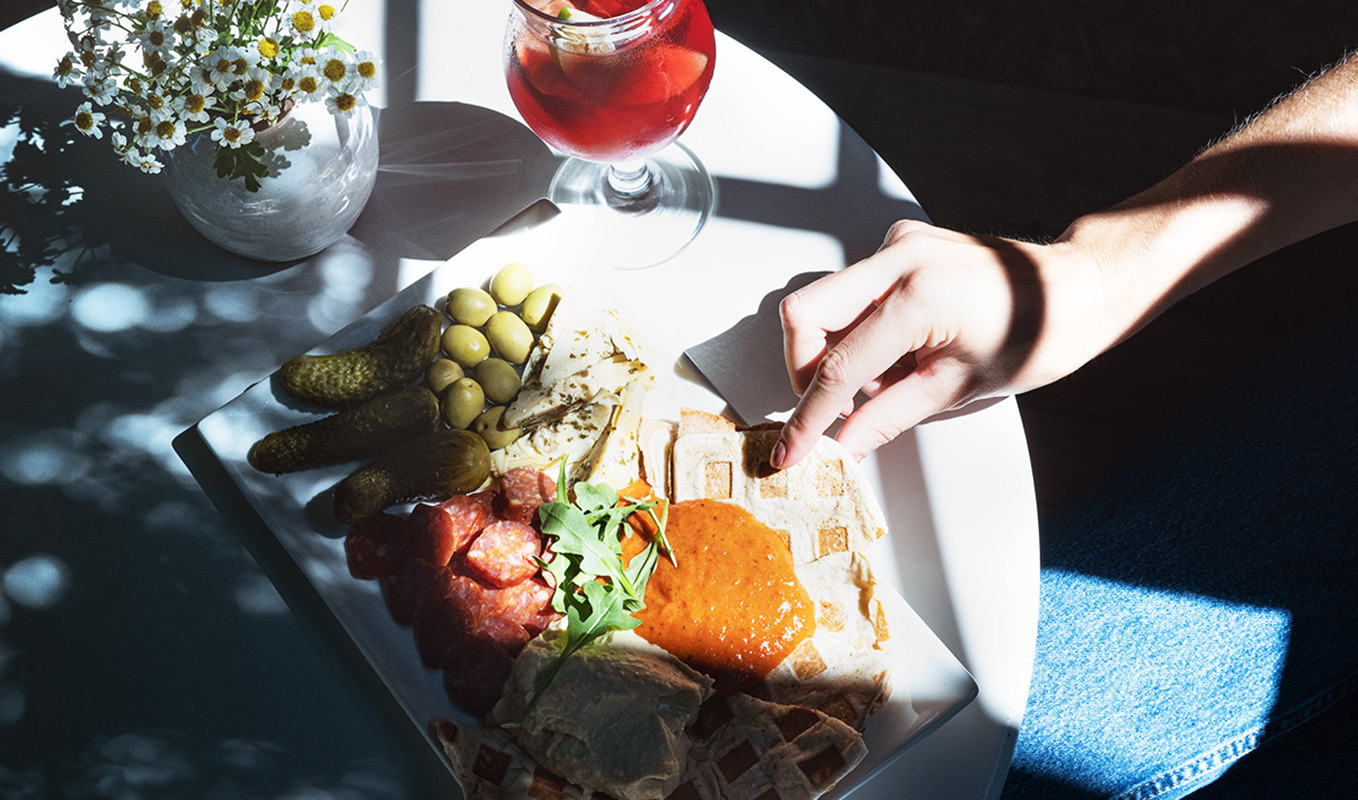 End your day in style or engage the social mode around our signature cocktails and much more, every day until 7 p.m.