FILL UP ON SENSATIONS AND TASTES WHILE SIPPING OFLORE LEMONADES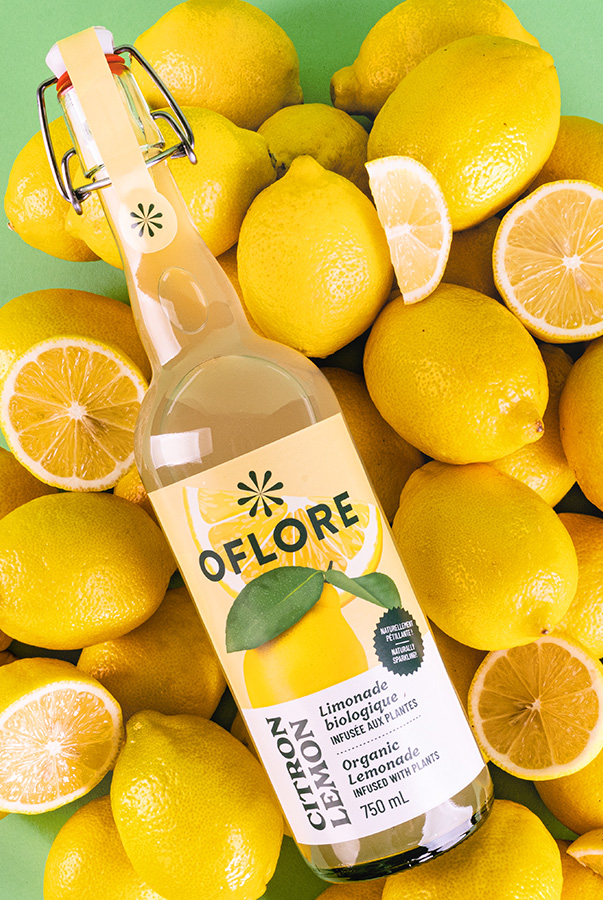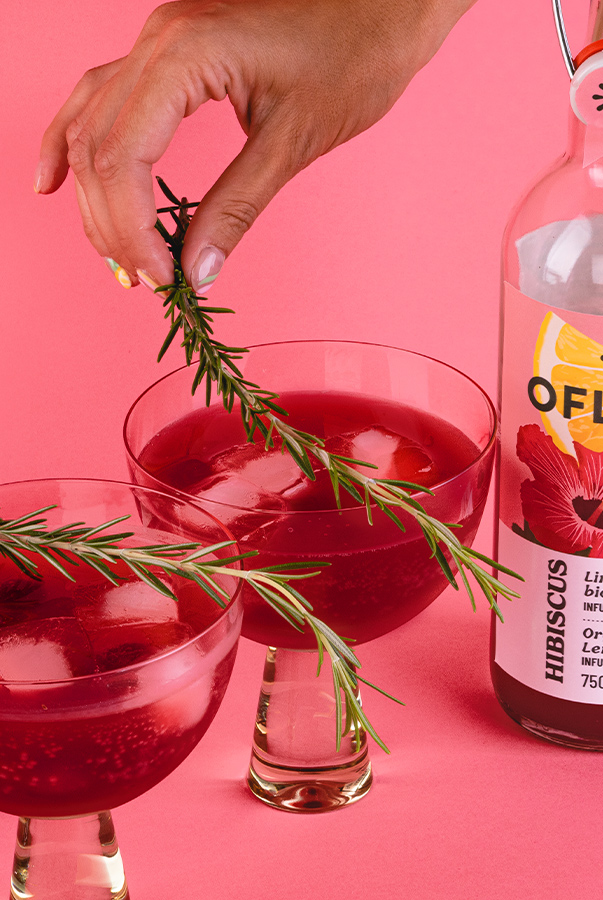 100% Handcrafted
From the elaboration of the recipes to the development of the fermentation technique to the bottling… MAISON OFLORE produces by hand these emblematic and unique lemonades.
Naturally sparkling and tasteful
Thanks to a unique fermentation process, we have been able to concoct six flavours combining fruit and floral aromas in these 100% natural fine bubble lemonades. Without additives or artificial aromas, these pure lemonades will make you burst with pleasure!
100% Organic
To follow through on our ideas and convictions, OFLORE lemonades are produced locally in Montréal with 100% organic ingredients. A pleasurable drink, without compromise.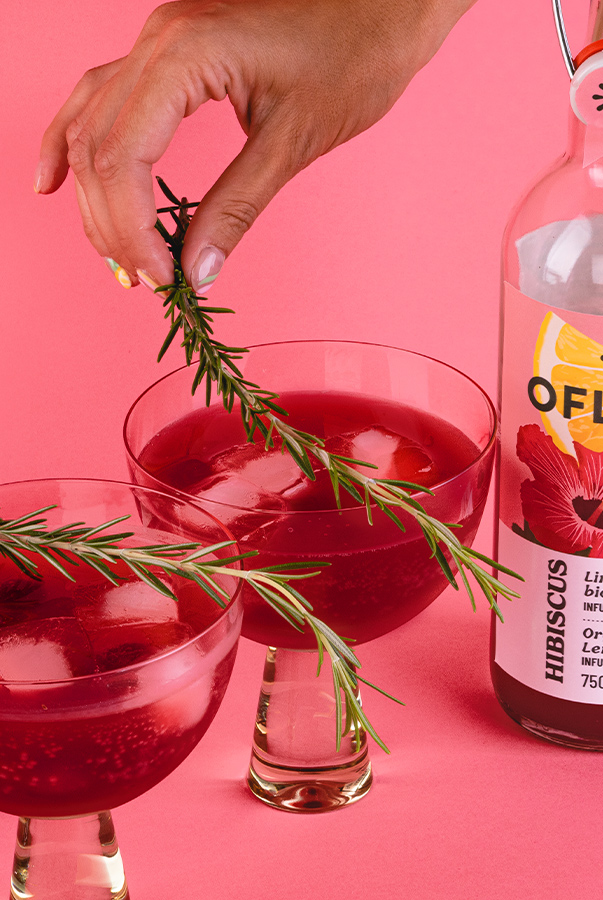 Our lemonades are available directly at MAISON OFLORE on site or to go, and soon on sale at our retail partners!
DISCOVER OUR OFLORE LEMONADE COCKTAILS
Creativity has no limits. OFLORE lemonades are available in delicious cocktails, which are as delicious as they are appetizing.
Make our best recipes at home!
EXPLORE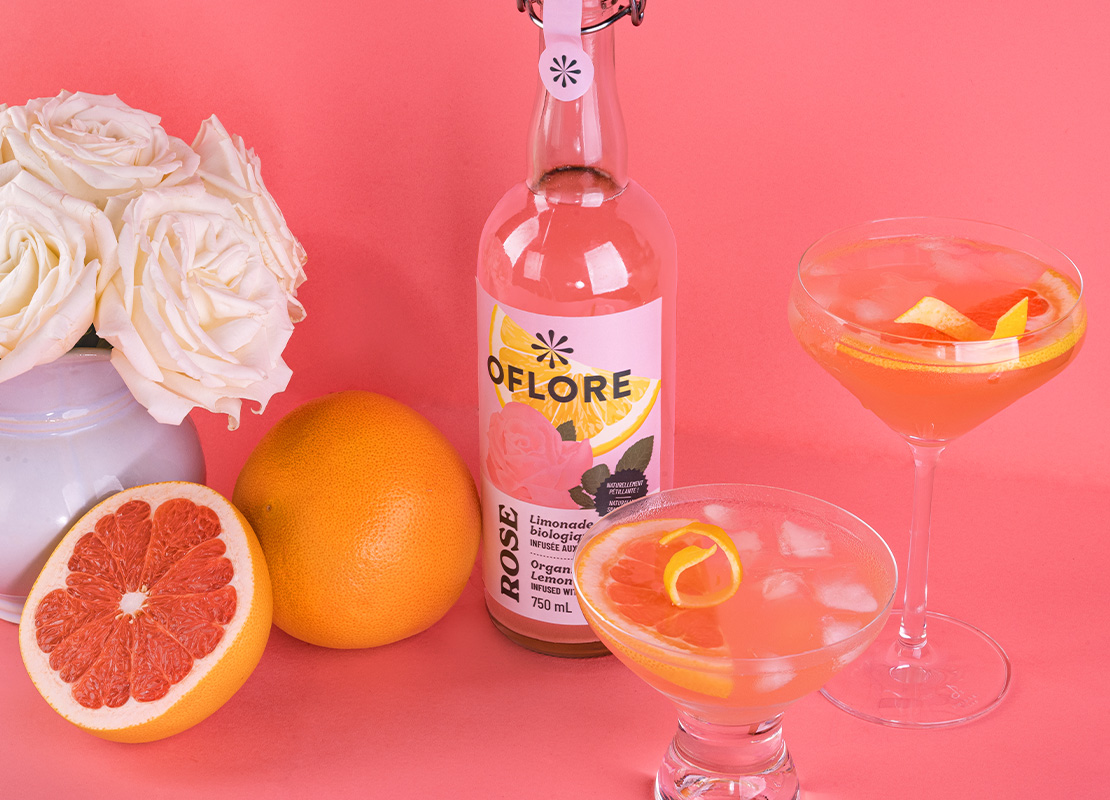 In 1 martini glass: Place 3 ice cubes at the bottom of the glass, Place 1 half slice of grapefruit on the ice cubes, Pour 1.25 oz of vodka, Pour 3.75 oz OFLORE rose lemonade, All t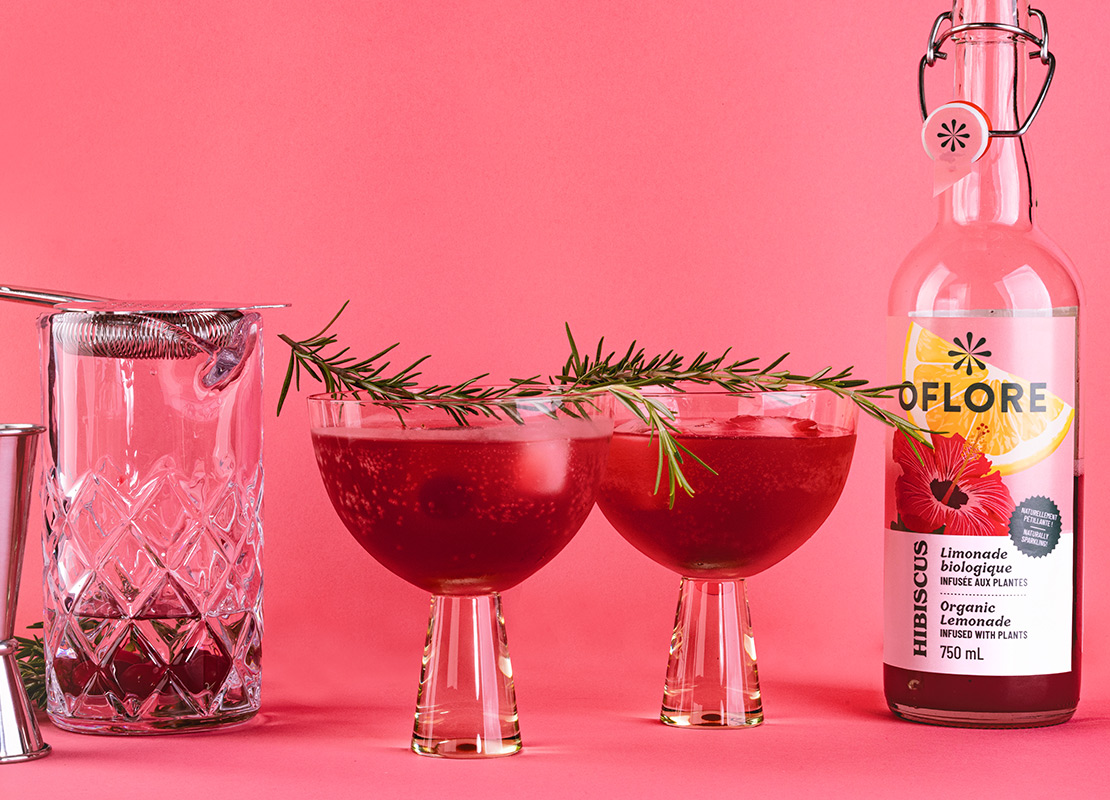 In 1 martini glass: Place 3 cranberries at the bottom of the glass, Place 1 rosemary half stem vertically, stem down, Add 3 ice cubes, Pour 1.25 oz of white martini, Pour 3.75 oz O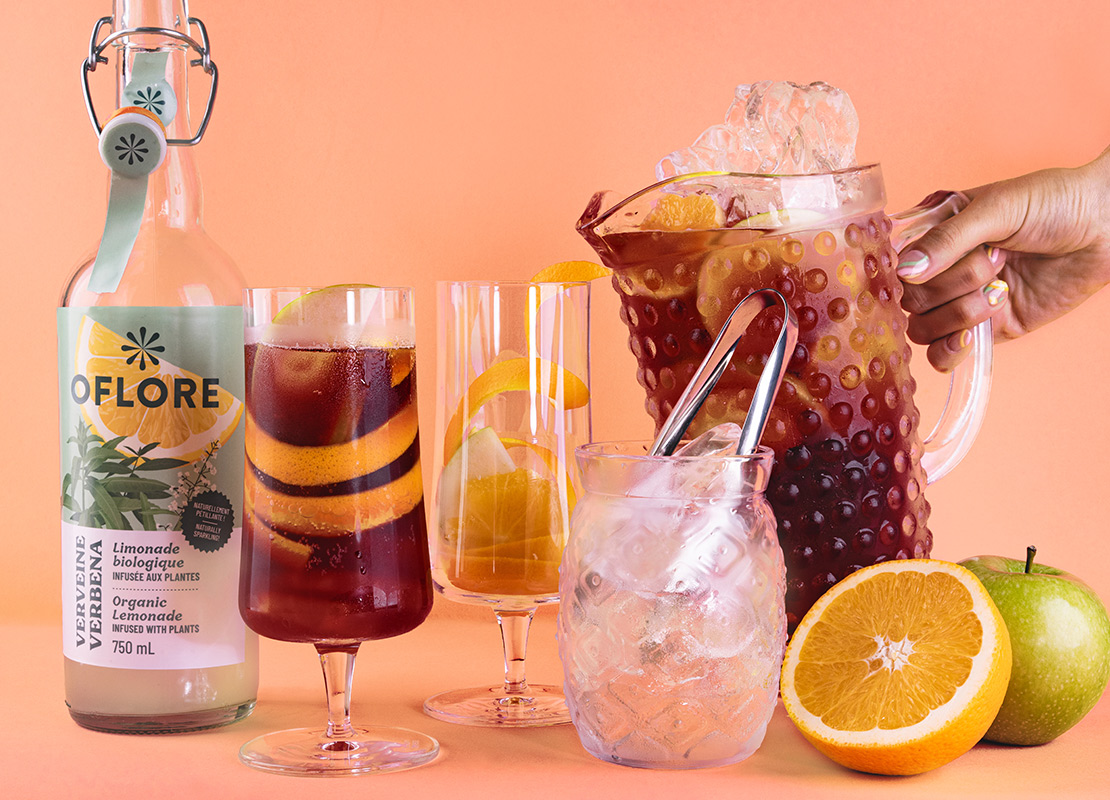 In 1 Hurricane glass: Place 2 half-slices of orange at the bottom of the glass, Add 3 half-slices of granny apple, Wedge the fruit against the side of the glass using 6 ice cubes,